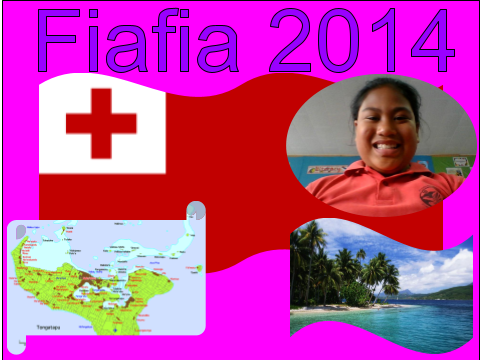 When I arrived at Fiafia I was soo excited because lots of parents came and watched their children perform. I was nervous to go up the stage at first. But I was confident at what I learned from my tutor Priscila Tui.My group did well but some of the girls didn't listen.That tutor said that I was a good at dancing and when I came to school some of the parents said that I was awsome too. I think I performed well and I was a little bit shy.Our costumes were a material lavalava and two sticks covered with feathers and a black ribbon with a shell in the middle that goes around our necks.
My favourite group was the Senior Samoan girls and boys because I like it when they dance the siva and it was soo great. My friends sister Rowana made me happy from doing the dance and she was my favourite dancer of the night.
I feel happy about yesterday because my family said that I was a good dancer.What I'm hoping for next time is to be proud of myself and to represent my culture.